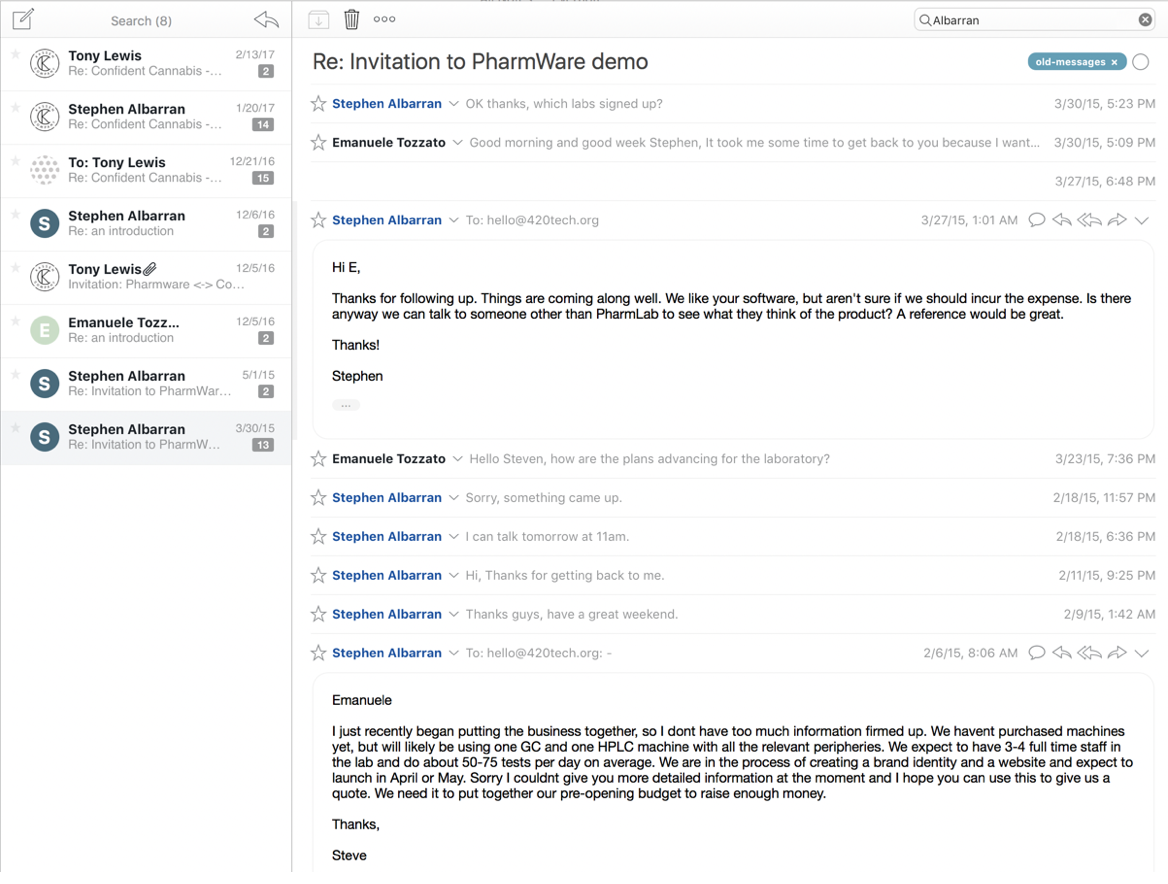 We believe Confident Cannabis is a great platform, oriented to the client and well designed for presenting laboratory testing results. It could integrate very well with a solid LIMS!
We endorse and respect them and their mission, regardless of:
Claiming to have business plan to open a cannabis testing laboratory, discussing details and getting a demo of our LIMS as prospective clients and then appear on the market with a competitor LIMS!
Tossing our PharmWare-sponsored lanyard at "the Emerald Conference" in Las Vegas;
Telling everyone, even during recorded webinars, that our legacy product PharmWare was owned by a laboratory and therefore not to be trusted, effectively destroying our chanches to penetrate the market;
---
Give their platform a try, you can always sign-up for a real, full-featured LIMS with us!